You can minimize comfort and productivity-both during the home office. Wait! Have you already felt less productive and on the edge of your comfort zone these days? How about having an
ergonomic working space within your home? Interested? Lets' take a look!
Ergonomics: What Is It?
Ergonomics is a discipline backed by scientific findings that promote humans' right interaction and the other elements around them in a system. According to this process, this interaction ensures the best result by applying physiology and psychology.
If you need to get up every time, you need something that can hamper your work. Your right posture can improve productivity. If you have a plant beside your desk, it makes cheer you up.
Ergonomics takes care of all these things. The main purpose of using ergonomics in the workplace is to reduce the worker's discomfort and ensure productivity as much as possible.
Working from Home: The New Normal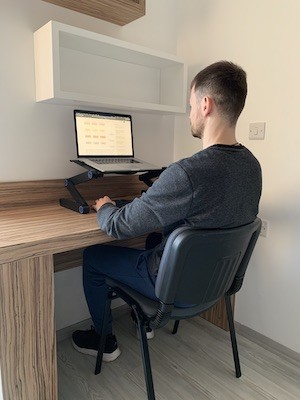 In the year 2020, the pandemic has taken a heavy toll over the whole world, and almost every office had to provide their workers the home-office opportunity. At first, it sounds fun. But, your home is not your office, and it isn't designed to serve the office's purpose.
While working from home for one or two weeks seems a bit normal, it can create lots of stress and reduce productivity. And take a look around you. You are not the only one who is thinking like that. Others are suffering the same situation and want to make something better from their home office too.
Ergonomics is something that will help you to make your home office as perfect as your virtual office.
So, here comes the question that how to create an ergonomics home workspace? Here is all the information that you need to know about home office ergonomics.
Checklist
Chair: Is it okay for your posture?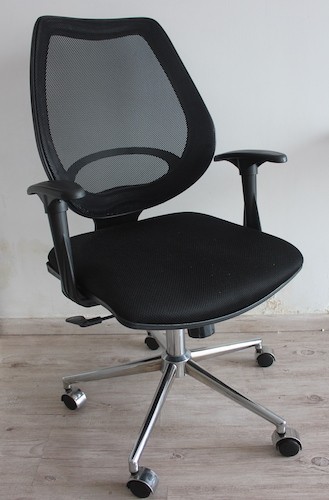 The chair plays a very important role in the home office ergonomic checklist. Isn't it? How much your spinal cord will get support, whether your legs and arms can get proper rest or not- all these things depend on the right chair!
Try to find a chair that can be adjusted to different heights. You have to buy a chair while sitting where you can reach all the other things, like-telephone a, printer, etc.
If it includes lumbar support, that will be just amazing. Your lower part will be in a great position then too.
You will spend most of the time in your day on the chair. So, before buying it, think about your decision a little more. You can find some
ergonomic mesh chairs online.
Desk: Is the height right?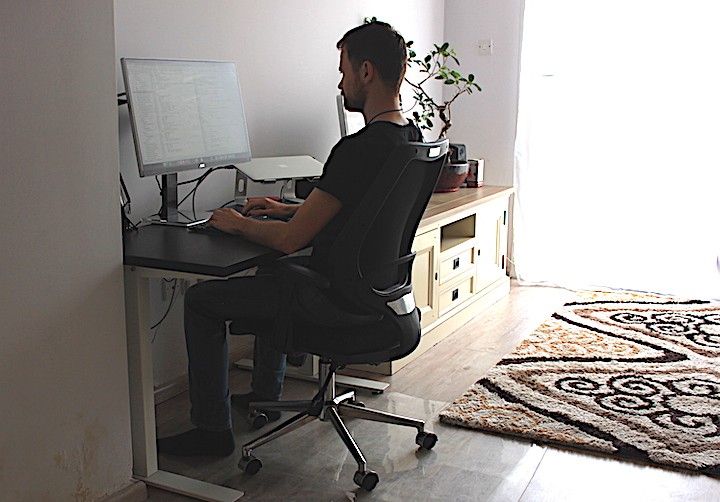 So, you have got your perfect chair. To use it, you have to buy an ideal desk with a perfect height too. From the point of distance, size, and angle- you have to cover all these points in one desk. As you will make a long-term investment, try to find the best usable product for you.
If you can use your desk both while sitting and standing, that will be just perfect. For the best output, you can look at the really useful desk:
FlexiSpot stand-up desk, which helps a lot while doing home office. You may find it useful too!
Monitor and ARM: How much variation in posture do you need?
You are sitting on the chair and working on the desk.
But it's the monitor that creates an impression the most while you are talking about office work.
So, try to find a monitor with proper light and place it at a safe distance.
While a 10-30 degree angle can be perfect, an ARM or Dual monitor mount attached to the monitor will provide extra flexibility to work too.
You can work while sitting and standing with the help of this option. Besides, if you choose an ergonomics foldable monitor stand, there will be enough space for you to store products.
Light: Need different light for different moods?
As you are working from home, lighting is an important factor to take care of during your home office. It's always better to work with a monitor in a place that contains neutral lighting. The direct light reflection on the monitor can create a problem for your eyes. Besides, using a desktop will help you to keep your eye-safe. Try not to use a laptop and even if you use it, try to use raisers like - aluminum laptop stand, by which you will be able to change your laptop's position. So, keep all these things in mind while you are making an ergonomics office space.
Keyboard and other devices: Is it comfortable for you?
In a home office ergonomic checklist, everything matters. It can be the length of your keyboard's shape, and it can be the wire length of your mouse or something else. But whatever it is, you should take care of the fact that the whole environment ensures you the highest comfort. Here, an ergonomic keyboard, like MS Sculpt, can be helpful.
That's just one example, but ofcouse there are more good keyboards available on the market.
Check this out: The best ergonomic keyboards for Mac in 2021. But those keyboards are compatible with MS Windows and GNU Linux too.
Dedicated quiet space
Busy and noisy workplace can be distracting and can impact productivity.
You can read some information about health effects of noise in the workplace.
Fresh air
We all know how it is important. Though, a lot could be said about it. One paragraph is simply not enough to cover this topic. I suggest you to read this article:
Minimum fresh air requirements for offices
So, Still Not Comfortable With the New Set-Up?
Well, at first, the situation was the same for me too. But at the then time, completing my daily job was becoming tough again!
Was my work being complex? Of course not! It was the place and situation I was working then about. At first, it may seem nothing to you. A little bit of change, a little amount of redecoration- how can that make such a big impact?
It does! And after going through the process, I know it does. So, when are you planning to go for your very own ergonomics office space?