The world of wireless trackball mice offers a plethora of options for the tech-savvy consumer, and the Nulea Wireless Trackball Mouse is one of the most talked-about devices in this category. Drawing from a wide range of user experiences, this article aims to present an in-depth review of this product.
1. Design and Build Quality
The Nulea Wireless Trackball Mouse seems to be a favorite amongst those who have used similar devices from other brands. While there are numerous devices under different brand names that appear to hail from the same manufacturer, the Nulea trackball has garnered attention for being a cost-effective alternative to its pricier counterparts, such as the Logitech. Despite being more affordable, it still offers a reliable performance.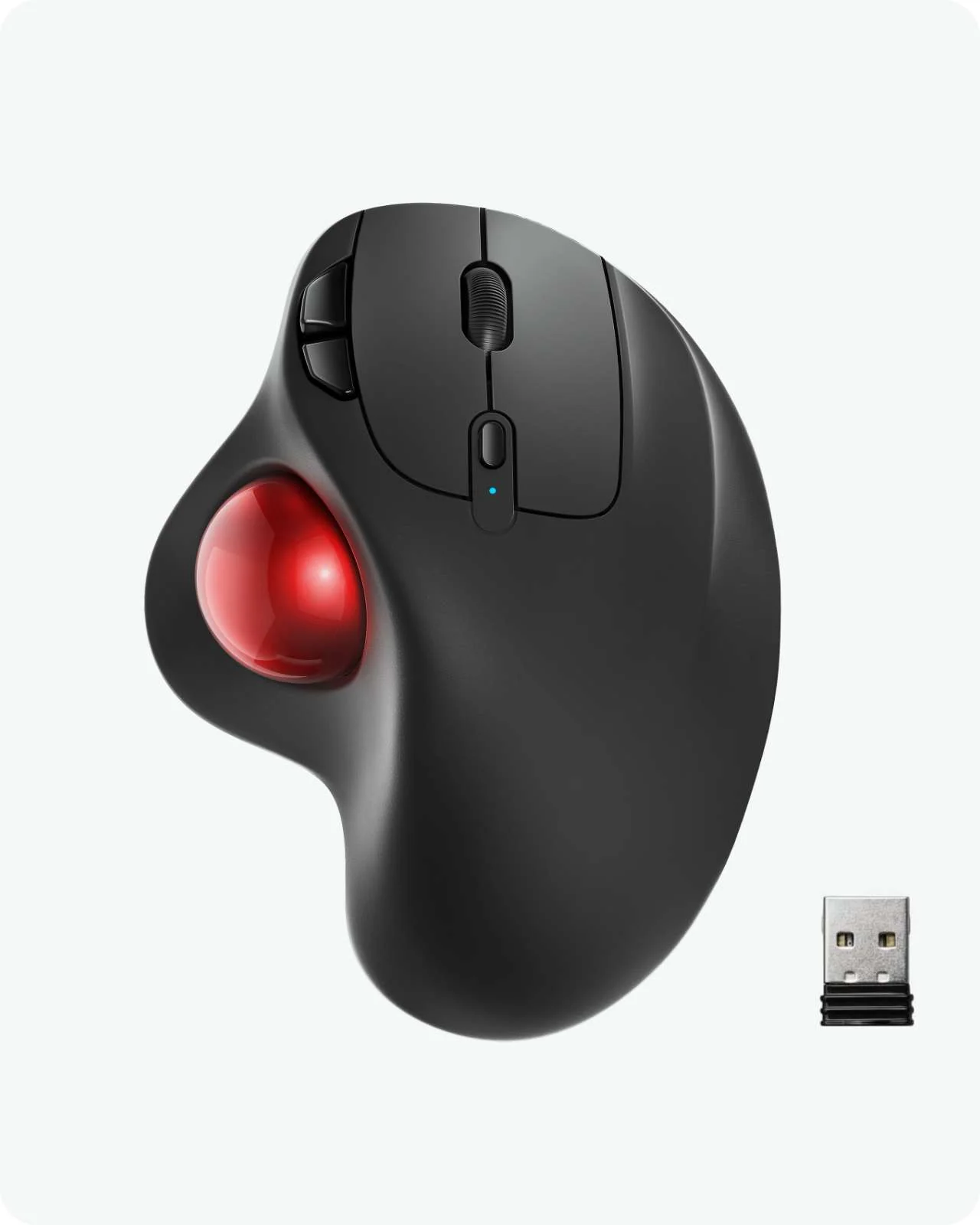 However, some users have noted that the plastic used in the Nulea mouse might not match up to the premium build quality of Logitech devices. Still, the marble in the Nulea mouse is commended for being almost identical to its competitors.
2. Connectivity
One common concern echoed by several Mac users is the Nulea trackball mouse's reliance on the included USB dongle. Unlike some mice that directly connect via Bluetooth, the Nulea trackball requires the dongle, which can be an inconvenience as it occupies a USB port. This is something to consider if you're working with limited ports.
3. Ergonomics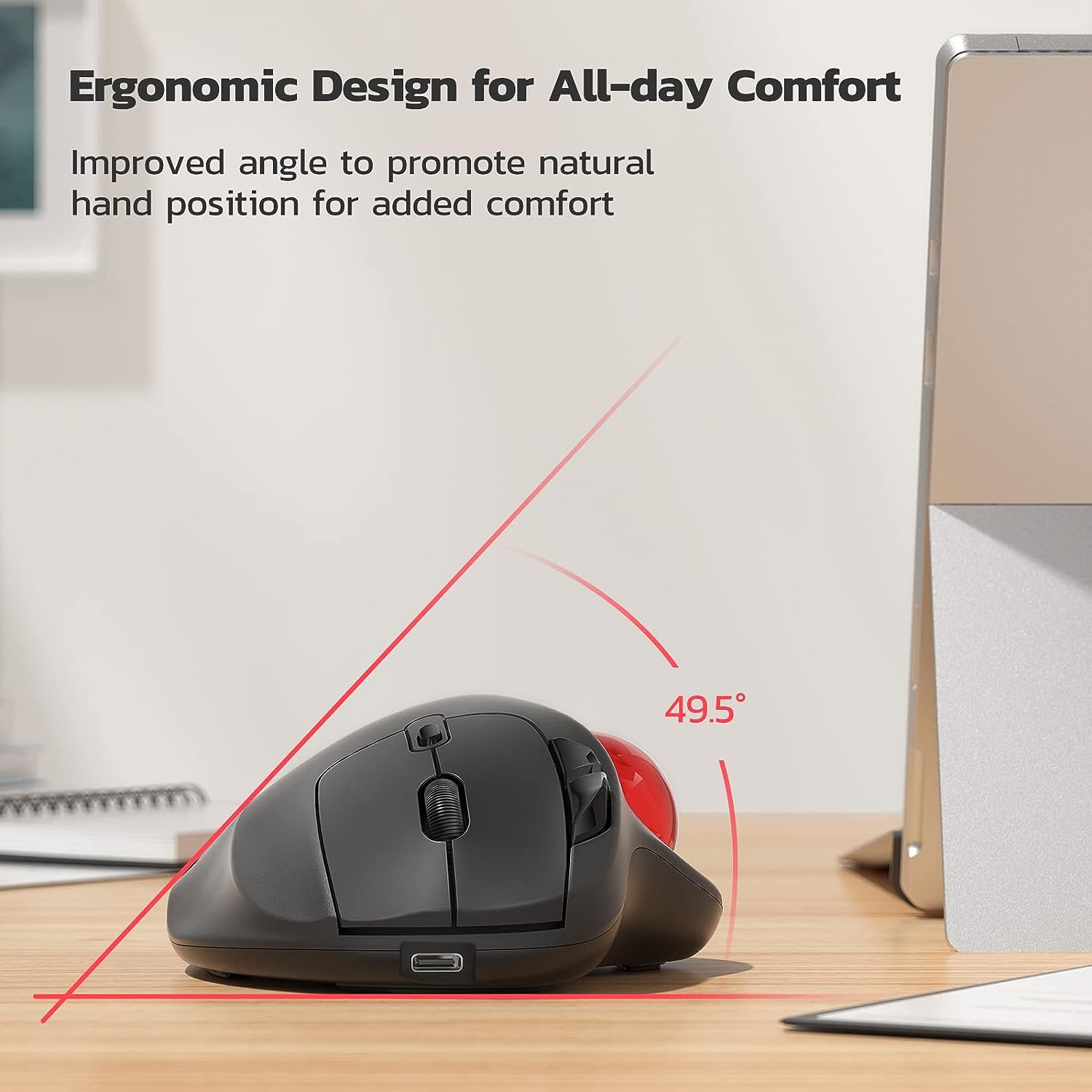 Ergonomics is an essential factor when it comes to trackball mice, given the extended use they often undergo. Some users found the Nulea mouse beneficial in alleviating carpal tunnel symptoms caused by smaller mice. However, the device might not be universally suitable, with a few users mentioning discomfort due to over-stressing of the thumb during fine detail movements.
Another point of contention was the mouse's angle. While promotional images might hint at a 45-degree angle, in reality, the hand positioning tends to be lower. This discrepancy may cause some discomfort for users expecting a more neutral angle.
4. Features and Performance
Several standout features make the Nulea trackball mouse unique:
Rechargeable Battery: Unlike some other trackball mice, which rely on replaceable batteries, the Nulea mouse comes with a rechargeable battery. This feature can be both an advantage, in terms of cost-saving, and a point of concern regarding the battery's longevity and recharging port durability.
Non-slip Finish: The trackball is covered with a non-slip finish, enhancing both its look and grip.
Speed Control: This feature allows users to adjust the cursor movement speed according to their preference.
Wrist Rest: A thoughtful addition of a red bean-bag wrist rest enhances user comfort.
Affordability: With a price tag considerably lower than some competitors, the Nulea trackball offers good value for money.
The battery life also stands out. Some users have reported up to four months of battery life under regular usage, a commendable feat for any wireless device. The trackball mouse is also praised for its ease of cleaning, a crucial aspect for maintaining smooth operation.
However, some users have reported challenges with the middle-click angle, indicating a slight learning curve.
5. Gaming and Daily Use
While it may not be the first choice for competitive gamers, casual gamers might find the Nulea trackball mouse satisfactory. The device has won users over with its intuitive performance once they identify optimal DPI and Windows mouse sensitivity settings.
6. Customer Service
While the Nulea trackball mouse has been largely well-received, customer service seems to be a mixed bag. Some users reported issues with the product over time but had challenges in reaching out to customer service. However, there are also instances where the company has rectified the situation, showing a commitment to customer satisfaction.
Conclusion
The Nulea Wireless Trackball Mouse is a robust contender in the market for those seeking an affordable, ergonomic, and reliable device. While it might have its drawbacks, the overall consensus is that it offers good value for money, making it a worthy consideration for anyone in the market for a new trackball mouse.